Give us 10% of your trust & we'll earn the other 90%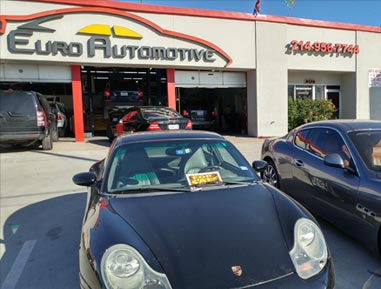 Euro Automotive specializes in luxury European auto repair services using quality parts and top of the line technicians. We take pride in establishing a personal business relationship with our clients based on honesty, integrity and fair pricing. We can save you at least 25% off dealers' scheduled maintenance cost.
We offer 90-day guarantees on labor and 12 months of parts. Eighteen years of experience and six full auto service bays for quick and responsive service. Easy access from the entire Metroplex, in the heart of North Dallas (Northwest Highway/Lemmon), just west of Highland Park and minutes from Love Field.
We are THE alternative for the finest maintenance and repair services of high-end European vehicles, including Audi, BMW, Jaguar, Mercedes, Porsche, Volvo, Mini and Volkswagen.
Contact us today and you will enjoy talking to our experienced and knowledgeable personnel who will put your mind at ease that your vehicle is literally in the best of hands.
Euro Automotive – Elite Repair Services for European Automobiles
Having a European automobile is a blessing in its own right, but what happens when that blessing needs a little maintenance to keep it running at its best? In such times, it becomes quite a hassle to find reliable professionals to repair or maintain your European car. This is where we jump in!
Whether you are looking for a BMW or Mercedes repair shop, Euro Automotive brings everything to your doorstep. From branded automobile parts to maintenance services, Euro Automotive takes care of each and every aspect for you.
Why Euro Automotive?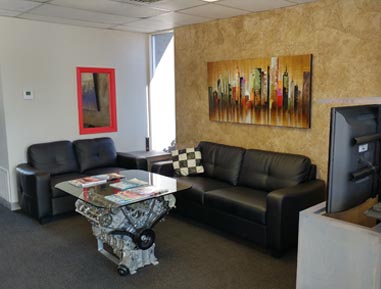 Over the years, we have come to realize that owners of European automobiles find it hard to get their hands on branded car parts and certified maintenance services. Therefore, we aim to provide our customers with top-notch maintenance and repair services for European automobiles. We take pride in calling ourselves the best service center in the Dallas area for European brands like: Volvo, Audi, Jaguar, Porsche, Volkswagen, BMW, MINI and Mercedes.
Unfortunately, most European car owners believe only dealers can provide high-end maintenance services but this is not the case. Most dealers have huge overheads and charge much more per hour than independent shops, which can do the same work or better for much less.
At Euro Automotive, we are certified experts who believe in providing you with quality services at the most affordable rates. Not just that, we are actually people who love European automobiles and that's precisely why we make the effort. We want you to love your car and drive it for a lifetime.
We Are the Best At What We Do!
No one dares to make such claims until they know they are truly experts. Each and every individual at Euro Automotive has years of experience in repairing and maintaining European automobiles, which make us the most qualified European auto repair center in Dallas. We are here to prove to you that not only are we qualified and experienced, we also have the same passion for European automobiles that you do.
Together, we will prolong the life of your car and keep it in the best shape possible. Don't believe us? Get in touch with us through the contact us page and let us prove to you that we are indeed, the best European automobile specialists in town!
Euro Automotive received 4.5 stars out of 5 based on 11 reviews on Yelp.