Deceptively Strong And Luxurious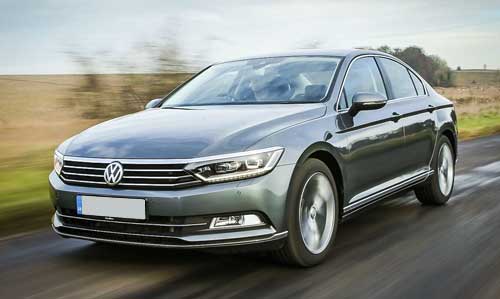 By making reliable, affordable vehicles with the same sensibilities of other luxury car manufacturers, Volkswagen have become synonymous with customer satisfaction. Consistently among the most popular cars each year, models like the Beetle, Jetta and Passat will provide drivers with an easier to maintain car that doesn't skimp on features.

While the maintenance needs aren't as intense as BMW or other luxury cars it is still important that your mechanic understands the differences in service that make each specific model perform better. At Euro Automotive you are always guaranteed high quality service performed by Bosch certified VW specialists. Our technicians have years of experience with European-made vehicles and provide comprehensive services including:
Routine oil and filter change/fluids check and top off
Full points inspection with factory diagnostic tools and equipment
Brake checks/alignments and tire rotations
Engine maintenance and repairs
Volkswagen mileage specific service appointments
Each service appointment comes with our guarantee that you can drive with confidence in your vehicle's performance.
Affordable Service In Your Neighborhood
Euro Automotive is conveniently located in Dallas, TX and provides world-class service for drivers in Irving, Highland Park, University Park and Farmers Branch as well. It takes quality service to ensure that you get the performance out of your Volkswagen that you expect from a vehicle known for reliability. Instead of risking subpar service from a big brand center or overpaying at a dealership, call Euro Automotive today so that your Volkswagen receives service you can trust at a more affordable price.